SPEAKERS
---

Tim Andersen
Tim has worked in software development in several industries including financial, fundraising, insurance, and telecommunications. He has played several roles including Agile Coach, Tech Lead, Software Developer, Database Administrator, and Business Analyst. His real passion is to work with people to understand their context and help them introduce incremental improvements to get better at software development. Tim is currently an Embedded XP Coach for Lean TECHniques, Inc. and is consulting with Principal Financial Group.
Prior to his work with Lean TECHniques, Tim was a Software Developer and Tech Lead at Iowa Student Loan immersed in a culture of Extreme Programming where he learned many valuable skills including Test-Driven Development, Pair Programming, Refactoring, and Continuous Integration. While at Iowa Student Loan, Tim was interviewed by Gojko Adzic and his story is featured as a case-study in the book Specification by Example.
Conferences Tim has presented at include the Agile 2009 conference (Chicago), Code Freeze 2010 (Twin Cities), and Agile Day Twin Cities 2011. He has also presented at the Central Iowa Java User Group and has been the leader of the Agile Iowa user group (2007-2012).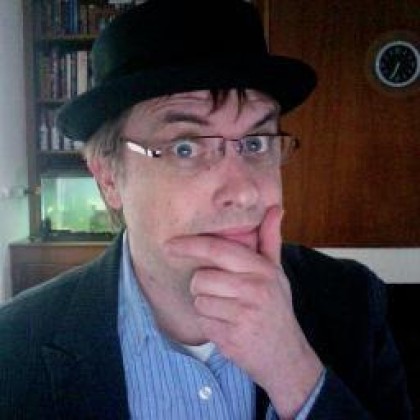 Ryan Bergman
Ryan Bergman is a software architect and programmer for John Deere Intelligent Solutions Group in Urbandale Iowa. He has worked as a professional technologist in the Des Moines area for the last 15 years. You can catch Ryan later this summer at the Agile 2014 conference in Orlando where he will be presenting on Continuous Delivery.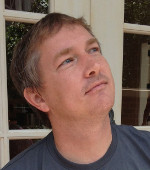 Brandon Carlson
A self-proclaimed nerd, Brandon Carlson works for Lean TECHniques, Inc., an IT consultancy that helps teams deliver high-value, high-quality products to market. Since starting his career in 1995, Brandon has been blessed with nearly 20 years of experience to remind him how much more there is to learn. Passionate about elevating the performance of the IT industry, he has helped numerous organizations from startups to Fortune 100 companies improve their product development and delivery systems. Brandon's current interests include behavioral psychology and professionalism in the world of software development. He can be reached on Twitter and pretty much everywhere else on the web as "bcarlso".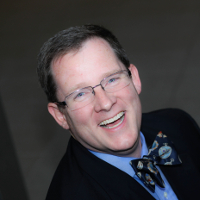 Jeffrey Davidson
Jeffrey Davidson has been in management and consulting for almost two decades with a focus on building world-class teams. During his career, Jeffrey has served in Executive, Operational, Administrative, and IT management roles across different industries, including retail, telecommunication, and travel industries. His consulting and coaching experience has focused on operational excellence, software development, and organizational transformation. For the past five years, Jeffrey has championed agile transformation programs to bring transparency and efficiency to IT departments and development teams.
Mr. Davidson is a recognized expert and sought after speaker in agile methodologies. An engaging presenter, he is often found at conferences and professional associations across North America and Europe. Jeffrey's ability to blend strategic thinking, powerful questions, and technical experience makes him a desired coach when companies want to turn theoretical knowledge into real-world application.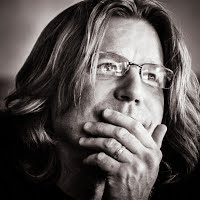 David Hussman
David teaches and coaches product discovery through iterative delivery. He has spent the last 10 years coaching agility, Lean practices and producing products for companies of all sizes around the world. For each engagement, David's coaching is non-dogmatic, well-grounded, challenging and pragmatic. By focusing on really getting to know a project community, David seeds self-discovery and avoids falling into the expert trap of simply telling people what they "should do". David spends most of his time pairing around code and tests, creating product ideas and roadmaps, and helping leadership teams pragmatically introduce the type of agility that fosters innovation and creates a competitive edge. David owns and guides DevJam (www.devjam.com), a composition of mentors who blend technology, people, and processes to create better products in competitive cycles.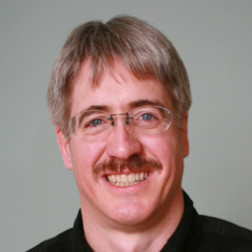 Todd Little
Todd Little is Vice President of Product Development for IHS. He has been involved in most aspects of software development with a focus on commercial software applications for oil and gas exploration and production.
He is a co-author of the Declaration of Interdependence for Agile Leadership and a founding member and past President of the Agile Leadership Network. He has served on the Board of Directors of both the Agile Alliance and the Agile Leadership Network.
Todd is a co-author of the book "Stand Back and Deliver: Accelerating Business Agility," Addison Wesley. Todd has written several articles for IEEE Software and posts all his publications and presentations on his website www.toddlittleweb.com.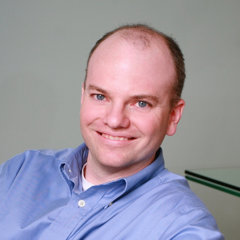 Kent McDonald
Kent J. McDonald uncovers better ways of delivering value by doing it and helping others do it. His more than 15 years of experience include work in business analysis, strategic planning, project management, and product development in a variety of industries including financial services, health insurance, performance marketing, human services, nonprofit, and automotive. He is active in the business analysis and agile software development communities helping people share stories about what does and does not work. He shares those stories at beyondrequirements.com, techwell.com, and projectconnections.com in addition to presenting at and helping organize several local and international conferences.
Kent is VP of Product Development for B2T Training and is writing his second book Beyond Requirements: Analysis with an Agile Mindset. He is also co-author of Stand Back and Deliver: Accelerating Business Agility.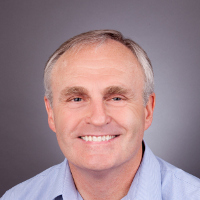 Niel Nickolaisen
Niel Nickolaisen is the CIO at OC Tanner. He has held technology executive and operations executive positions; typically in turnaround roles. His strategic and tactical alignment model significantly improves returns on technology and business initiatives. He has a passion for helping others deliver on what he calls the dual role of enterprise IT: 1) Enable strategy and 2) Achieve operational excellence.
He holds a MS in Engineering from MIT, a BS in Physics from Utah State University, and an MBA from Utah State University.
He writes an enterprise CIO column for SearchCIO and is a contributor to CIO Magazine. He is the author of "The Agile Culture" (Addison Wesley, 2014) and Stand Back and Deliver (Addison Wesley, 2009). CRN Magazine named Niel one of the top 25 IT Executives of 2008.
Niel is a popular speaker on a variety of IT and leadership topics including IT Alignment, Strategic Planning, Agile Principles, and IT Lean. Several times a year he teaches a course titled "The Practices of Transformational Leaders" – a course that consistently receives exceptional reviews and feedback.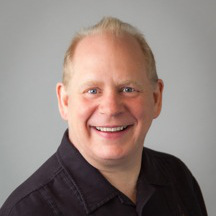 Bob Payne
Bob Payne is a leading practitioner and thought leader in the use of Lean and Agile methods for organizational transformation. As an early adopter of Extreme Programming (XP),Scrum and most recently SAFe, he has worked exclusively as an Lean+Agile transformation leader since 1999. He brings a pragmatic approach to the use of best fit approaches from across the spectrum of Lean+Agile practices and processes. He believes that the most important piece of any transformation is to build the skills in the teams to build and continuously improve the process.
He is the founder and Chair of the AgileDC conference and is involved and speaks in industry conferences worldwide. As host of the Agile Toolkit podcast Bob has produced over 170 podcasts, recording a variety of industry leaders and Agile practitioners. With years of Lean+Agile experience, a MSEE in Computer Architectures for Artificial Intelligence and having grown up working in his family restaurant, he brings a unique blend of technical excellence and customer service to bear on his projects and training.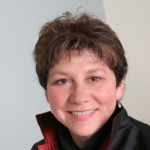 Pollyanna Pixton
An international collaborative leadership expert, Pollyanna Pixton developed the models for collaboration and collaborative leadership through her over forty years of working inside and consulting with corporations and organizations. She helps companies create workplaces where talent and innovation are unleashed—making them more productive, efficient, and profitable.
Pollyanna is a founding partner of Accelinnova, a consulting firm for leaders transforming their organization. She speaks and writes on topics of creating cultures of trust, leading collaboration, and business agility. Her models are found in the books she co-authored, The Agile Culture: Leading though Trust and Ownership, (Addison Wesley Professional, March 2014) and Stand Back and Deliver: Accelerating Business Agility, (Addison Wesley Professional, July 2009).
Ms. Pixton was primarily responsible for building the Swiss Electronic Stock Exchange, developing sophisticated control systems for electrical power-plants throughout the world, and converting complex technologies and data systems to merge large financial institutions. Her background includes leading the development of e-commerce projects, real-time applications, positioning systems, and original computational research. In 2004, she was selected as one of thirty Visionary Women to Watch, a program that recognizes women who bring new insight to their fields, and in 2010 she was selected for achieving that vision as 30 Women to Watch, awarded by Utah Business Magazine. Pollyanna is a sought-after keynote speaker and lecturer at universities in the areas of business ethics, organizational development, and collaborative leadership.
Her education includes a master's degree in computer science, three years of graduate studies in theoretical physics, and a bachelor's degree in mathematics. Contact her at ppixton@accelinnova.com.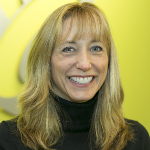 Kristin Runyan
Kristin Runyan is the VP of Product Management at Businessolver, a benefits administration company located in West Des Moines, IA. Kristin is the co-author of a textbook called "Introduction to Agile Methods" which was released in the summer of 2014. Kristin is certified as a Scrum Master (CSM), Scrum Product Owner (CSPO), and a Project Management Professional (PMP). She is also a 2011 winner of the Women of Innovation award from the Technology Association of Iowa. Kristin got her undergraduate degree at Texas Christian University (TCU) and her MBA at Saint Louis University (SLU). Her twitter handle is @KristinRunyan and she regularly blogs at www.runyanyconsulting.com.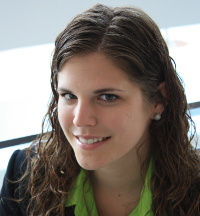 Natalie Warnert
Natalie Warnert is an industry recognized expert and thought leader in Agile practices based out of Minneapolis, MN. She started her career as a developer and moved into project management and Agile methodologies shortly after.
Her passion is in coaching teams and implementing Agile frameworks in Fortune 500 organizations such as Travelers Insurance and Thomson Reuters. Currently, Natalie works as a ScrumMaster and Agile Coach at Surescripts, LLC, the nation's most comprehensive clinical network. Surescripts specializes in E -Prescription routing and other clinical transactions with over 6 billion transactions routed last year.
Natalie is a frequent speaker at large national Agile conferences including the Scrum Gathering and Agile Alliance. She has several published articles, interviews, and webinars on Agile topics. Natalie frequently blogs on Agile www.nataliewarnert.com, and shares her thoughts and ideas on social media outlets.
Natalie is a Certified ScrumMaster (CSM) and has her Bachelor of Business Administration in Information Systems from the University of Wisconsin – Eau Claire. She is currently finishing her Master of Arts in Organizational Leadership and Strategic Management at St. Catherine University. In her free time, Natalie likes to read, snowboard, and play Cribbage.