SPEAKERS
---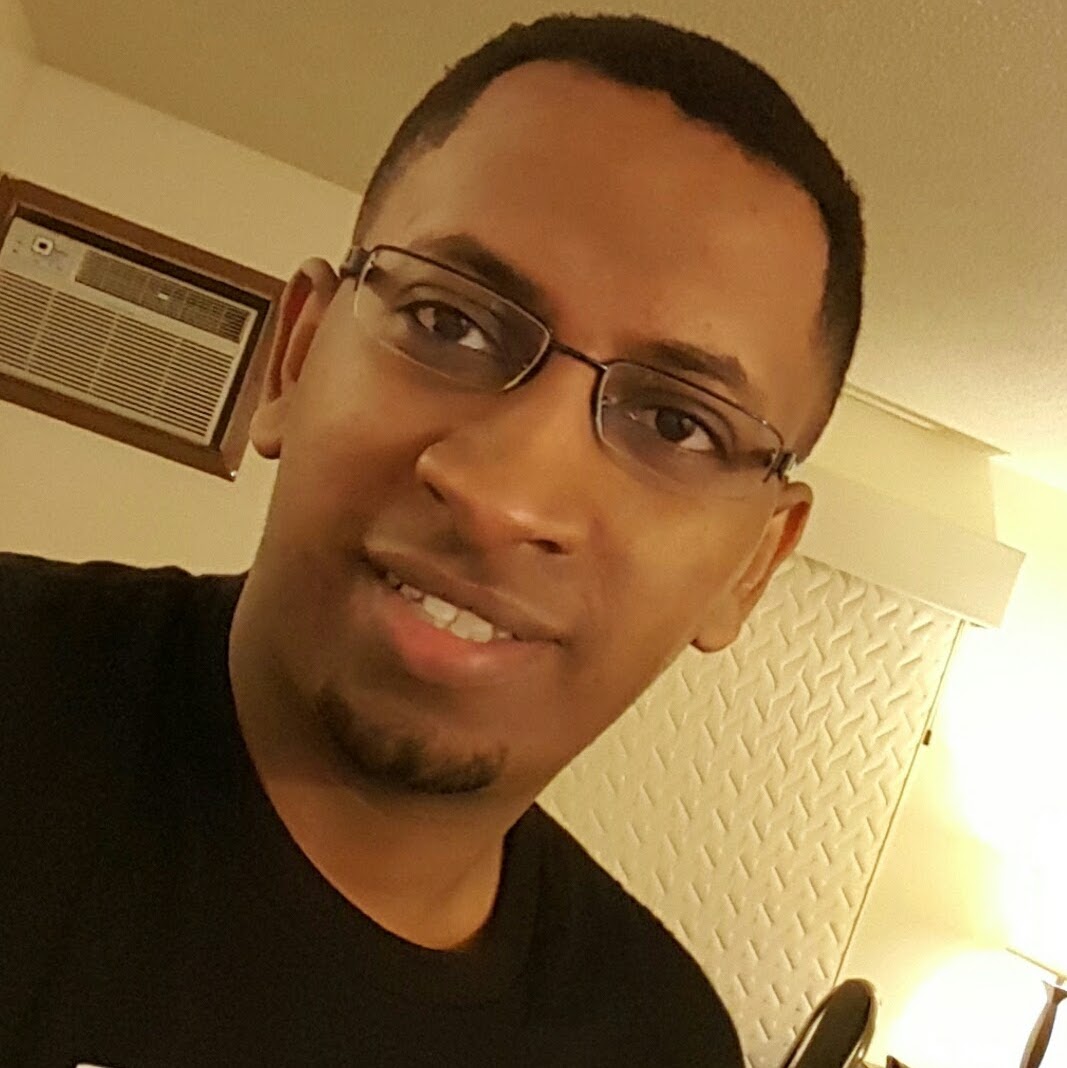 Akrem Saed
Akrem would describe himself as a "technologist" interested in the different facets of software delivery. Those facets include writing code, automating infrastructure, continuous integration, continuous delivery, agile practices, and figuring out what makes high-performing teams come into existence from a collection of individuals. Like many developers, he got his first taste of professional programming with PHP and Java and the latter still has a special place in his heart even after branching into C#, Scala, Groovy and Python. His latest adventures are in AWS-land wearing the DevOps hat. Akrem currently plies his trade with Source Allies, Inc out of Urbandale, IA which is dedicated to helping its partners grow and become more productive through creative and open technology solutions.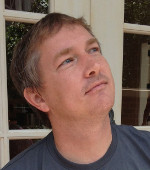 Brandon Carlson
A self-proclaimed nerd, Brandon Carlson works for Lean TECHniques, Inc., an IT consultancy that helps teams deliver high-value, high-quality products to market. Since starting his career in 1995, Brandon has been blessed with nearly 20 years of experience to remind him how much more there is to learn. Passionate about elevating the performance of the IT industry, he has helped numerous organizations from startups to Fortune 100 companies improve their product development and delivery systems. Brandon's current interests include behavioral psychology and professionalism in the world of software development. He can be reached on Twitter and pretty much everywhere else on the web as "bcarlso"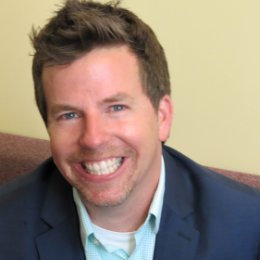 Chad Holdorf
Chad Holdorf is Director of Product Management at the #2 most innovative company and the #8 best place place to work according to Forbes magazine: Salesforce. Chad leads a team of product managers focused on building the platform, tools, and services that power the core of the Salesforce product. In his three years at Salesforce, Chad has released a JIRA competitor called Salesforce Agile Accelerator, managed the test framework used by 2000+ developers, and led the effort to build a microservices testing framework.

Originally from Des Moines, Iowa, and now based out of San Francisco, Chad has previously worked at John Deere as a Developer, Program Manager, Release Manager, and best of all, an Agile Coach. You may have also run into him at Jordan Creek Mall where he helped his wife with her cupcake business, LiveLoveBake.com. Chad is excited to be back in Iowa and can't wait to have some sweet corn and steak!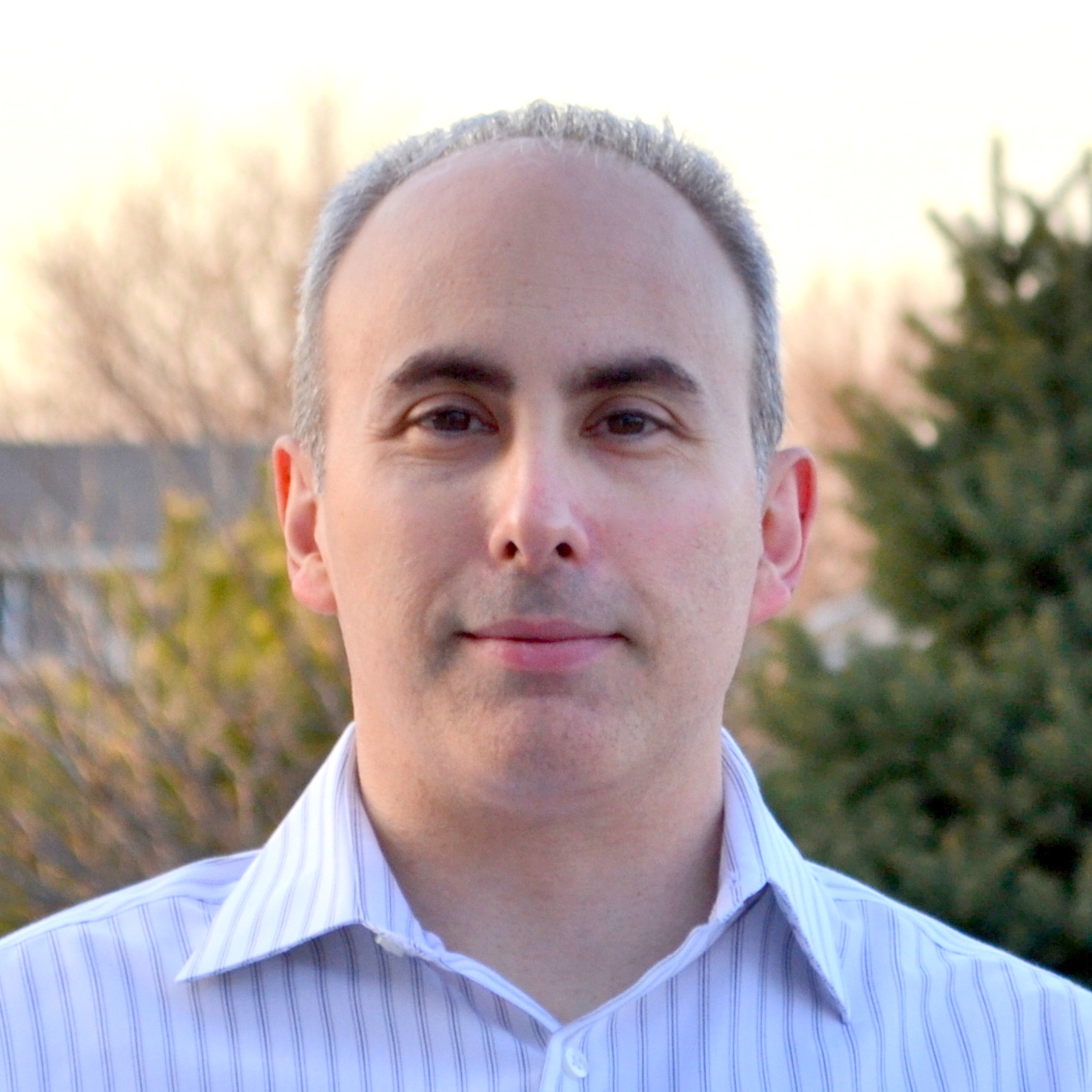 Dave Saboe
Dave Saboe is an author, podcaster, and Enterprise Agile Coach at Capital One. He is passionate about helping individuals, teams, and organizations do the best work of their lives. To start his Agile journey, Dave was part of a team that helped his line of business in Capital One start their evolution toward an Agile way of working and is now responsible for the coaching strategy for his group.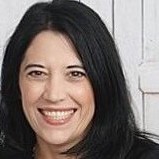 Audrey Boydston
Audrey Boydston is a Lean-Agile Coach with Capital One and SAFe Trainer. She is passionate about teaching the value Agile delivers and mentoring Scrum and Kanban teams as they move along their Agile journey. Before coming to Agile, Audrey was in project delivery and operations management for two decades and led multiple organizational levels in continuous improvement.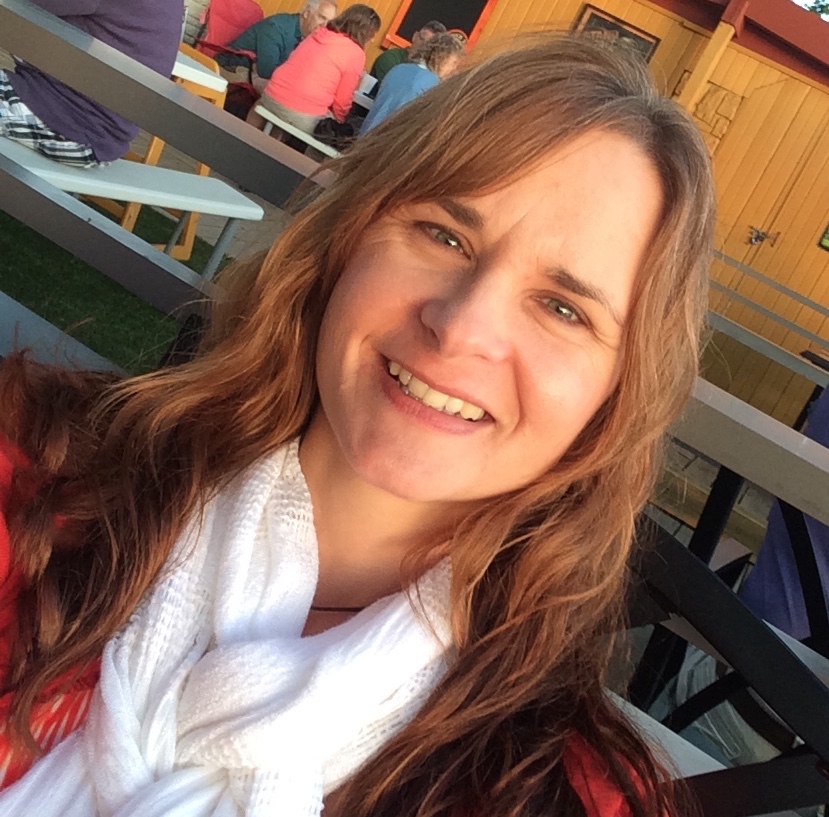 Diane Zajac
Several years ago, Diane traded a career in corporate America for a life of coaching and she has never looked back. She now uses her 13 years of experience to help groups, from Fortune 50 companies to the U.S. Government, transform their people into high-performing teams. Drawing from kanban, systems thinking and psychology, Diane teaches teams to practically apply an agile mindset, and in the process, find joy in their work again.

As a frequent conference presenter, Diane enjoys connecting with others who share her passion for continuous learning. She's been involved behind the scenes at Agile 2014-2016 and returns for Agile 2017 as the People Program Chair. Her alter ego makes her thoughts transparent at http://agilesquirrel.blogspot.com/.
Doc Norton
Doc is passionate about working with teams to improve delivery and building great organizations. Once a dedicated code slinger, Doc has turned his energy toward helping teams, departments, and companies work better together in the pursuit of better software. Working with a wide range of companies such as Groupon, Nationwide Insurance, and Belly, Doc has applied tenants of agile, lean, systems thinking, and host leadership to develop highly effective cultures and drastically improve their ability to deliver valuable software and products.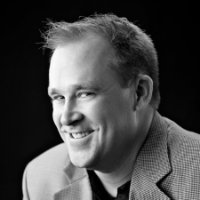 Dustin Thostenson
Dustin Thostenson is an independent consultant, leading Delta3Consulting. He has been a developer, mentor, trainer and agile coach for almost 2 decades. His passion lies in helping people grow and teams deliver. To keep it interesting he helps lead the Iowa .NET User Group and volunteers in Central Iowa. To keep it real he spends time with his wife and 4 kids. To keep it random he tweets @dustinson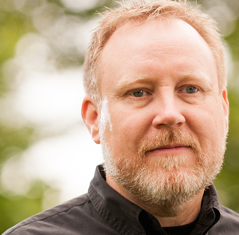 Jeff Patton
Jeff Patton helps companies adopt a way of working that's focused on building great products, not just building stuff faster. Jeff blends a mixture of Agile thinking, Lean and Lean Startup Thinking, and UX Design and Design Thinking to end up with a holistic product-centric way of working. Jeff is author of the bestselling O'Reilly book User Story Mapping which describes a simple holistic approach to using stories in Agile development without losing sight of the big picture. You can learn more about Jeff at: jpattonassociates.com.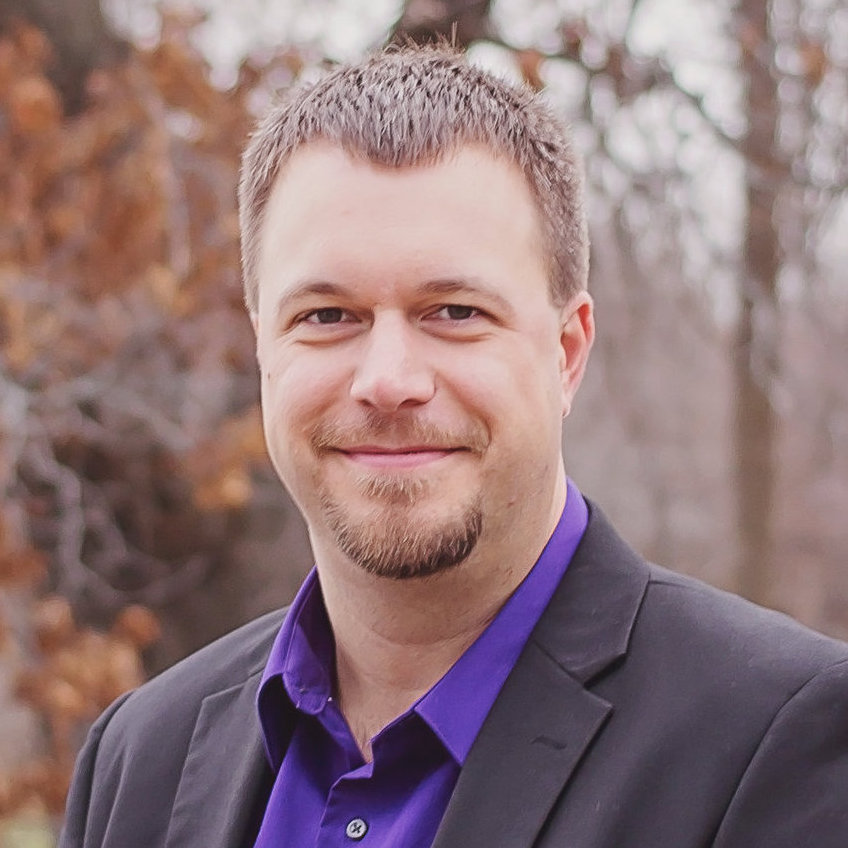 Kevin Reiter
Kevin Reiter has been with Geonetric since 2008 as a Scrum master and Agile Coach. He helped lead Geonetric's company-wide Agile transition in 2012-2013 when they took the foundations of Scrum in their software teams, and adapted Agile practices to work for every team in the company. He has experience coaching teams of varying disciplines, including Sales and Marketing, Design, IT, Operations, and Project Management. In his world at Geonetric, there is no traditional management hierarchy. Because of this, Kevin spends much of his time helping teams and individuals understand both the business and human implications of the decisions they must make. Kevin has spoken on aspects of the Geonetric transition story, as well as most things Agile, in the Cedar Rapids community. A CSM and CSPO, Kevin is also an Adjunct Professor at Kirkwood Community College and Upper Iowa University, teaching Business, Management, Corporate Finance and Math courses. Kevin has his BS in Management Information Systems from Northern Iowa and his MBA from the University of Iowa.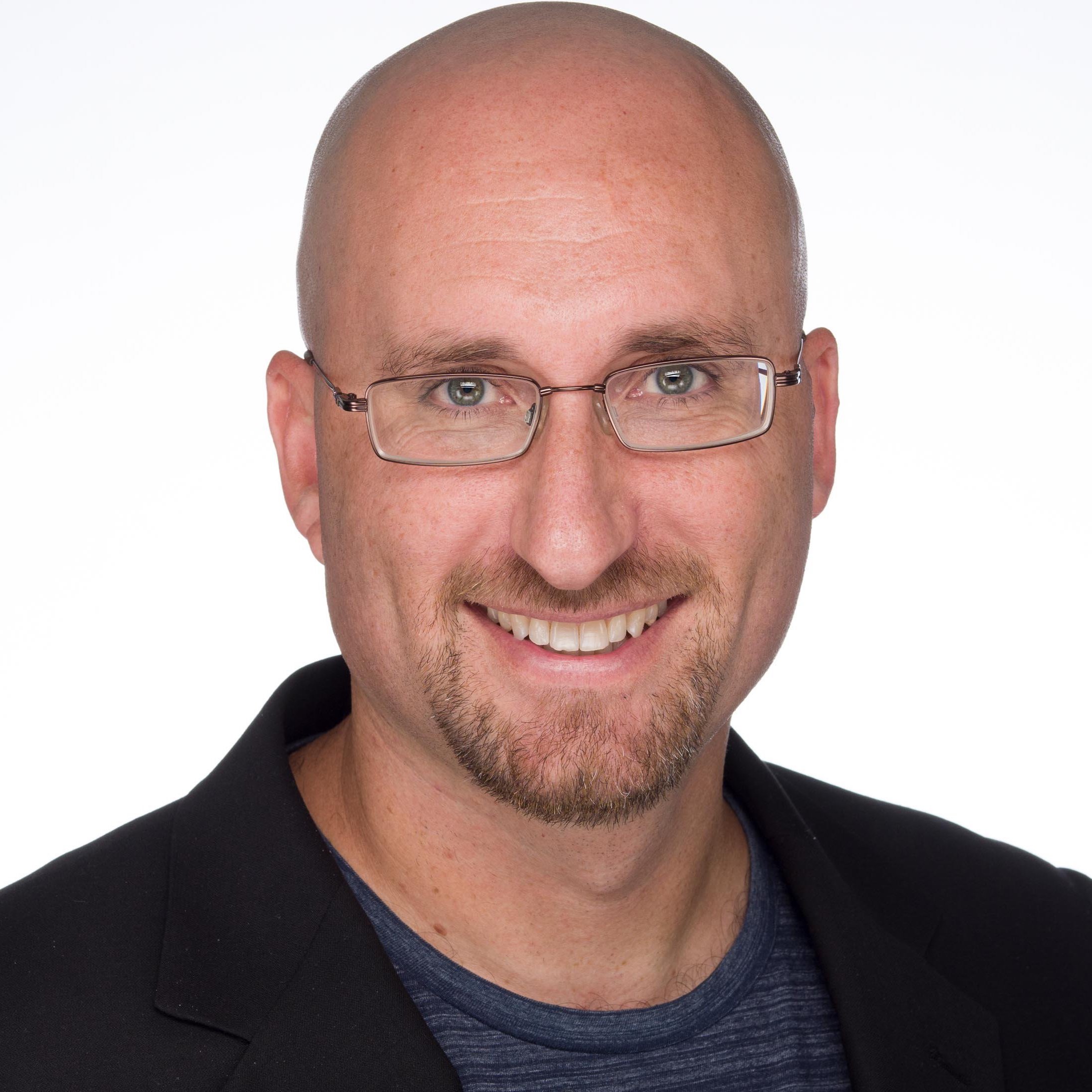 Kupe
As the founder of KupeTalks and Atlanta Engagement Director, Market Rate Consulting, Kupe's main objective is to help you connect, collaborate, and be ready for the future. For the past 20 years Kupe has been helping organizations achieve business value with an improvisational advantage.

Kupe is an author, keynote speaker, coach and a trained improv actor. Some think Broccoli & Cheetos is an odd combination, but you will be delighted with Kupe's combination of laughter and learning. Kupe is a connector and has a goal in life to meet everyone! So, drop what you're doing and connect with him on LinkedIn now. Why are you still reading this…connect with Kupe?! Video (4 min)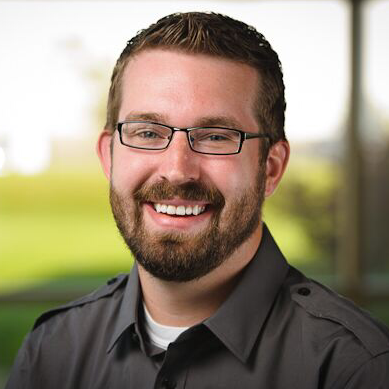 Luke Amdor
Luke Amdor is a Principal Staff Engineer at Banno / Jack Henry and Associates where he leads the Infrastructure team. Banno began as a startup many years ago entering the financial technology services space. Three and a half years ago, this small Iowa start-up was acquired by Jack Henry and Associates, a S&P 400 publicly traded company with over 5,000 employees. Banno has continued to grow and thrive to be a remote-first business unit over almost 150
associates.
He's a person of many hats: having been an agile developer for 10+ years, he now focuses more on the infrastructure side of the world and figuring out how to empower development teams to deliver their best. He's currently interested in the Kubernetes ecosystem and cloud native technologies.

Matt Barcomb
Matt Barcomb has over 18 years of experience as a product development leader who takes a pragmatic, systems approach to change. He partners with organizations to help leadership teams develop & deploy strategy, optimize product management & development, and evolve traditional HR functions into modern talent development practices.

Matt enjoys challenging mental models, simplifying the seemingly complex, and uncovering the "why" behind the "what". He shares his experiences and ideas at www.leandog.com or on twitter as @mattbarcomb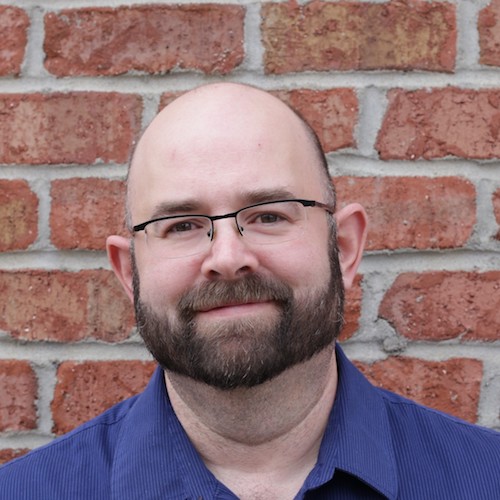 Nate Adams
Nate has worked professionally in the IT industry for nearly 20 years developing software and mentoring and leading teams in a wide range of environments from small companies with dozens of employees to large global enterprises with over 20,000 employees. Nate currently brings this experience with him to NewBoCo in Cedar Rapids as he helps with their mission to make the Iowa Corridor an awesome place to work in tech.

As a software developer, Nate has written code and developed architecture for all aspects of systems from the UI through the middleware and to the back-end. Nate has also given many talks for user groups in the midwest on a broad range of technology topics.

As an agile enthusiast and coach, Nate has developed and coached agile teams using a broad array of methodologies. Nate has taught the Intro to Agile course at the University of Iowa Tippie College of Business as well as an agile certificate through Kirkwood Community College.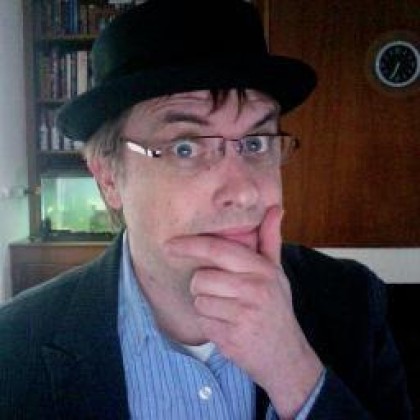 Ryan Bergman
Existing in the shadow world between developers, architecture, and management, Ryan Bergman wages a constant battle against technical debt, feature bloat and unshaven yaks. He has worked as a professional programmer, architect, and technical product owner for the past 18 years in the Des Moines area.
Tadd Hatch
Tadd Hatch has spent the last 12 years leading and participating in software development teams that develop the core software systems in use at Iowa Student Loan and Aspire Resources Inc. Tadd's focus has been on delivering value within the project and prioritizing resources and features. He is the product manager for all aspects of private student loan product lines. Tadd leads and works with teams devoted to compliance, finance, marketing and software development. Prior to joining Iowa Student Loan, Tadd was a golf professional. He received a bachelor's degree in business administration from Truman State University and a master's in business administration from Iowa State University.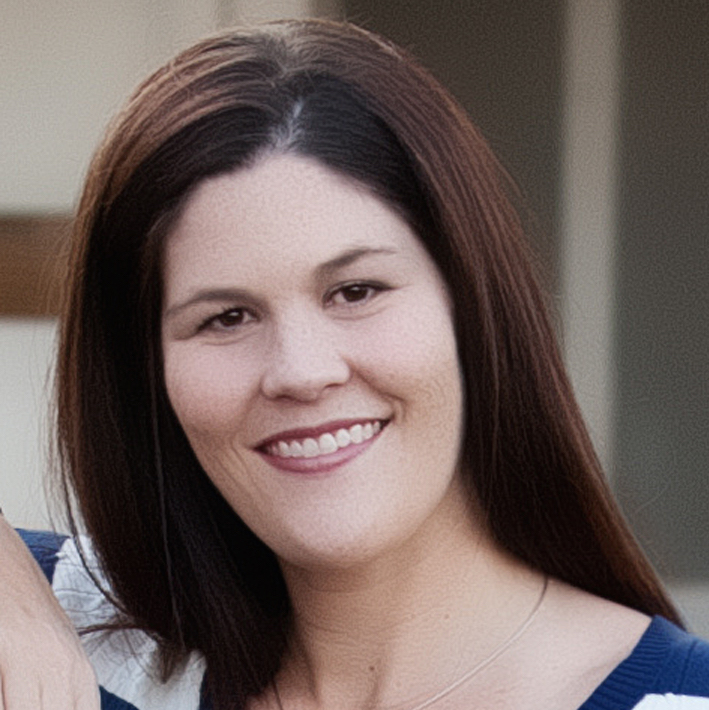 Tricia Broderick
Passionately focused on the facilitation of high-performance software development environments, Tricia Broderick has more than seventeen years of experience in software development. Her leadership, training and coaching at all levels of an organization, helped lay the groundwork to shift teams from one-year product cycles to feasible daily delivery of high-quality software and services. With this first-hand experience, she openly shares stories and examples to inspire people to reach new heights through continuous reflection and growth. As a coach within the Agile For All team, she is dedicated to making a difference in software development cultures. Prior to joining Agile For All, she successfully performed a variety of leadership roles, such as Director of Development and Manager of Agile Project Management. Tricia is an exceptional leader, coach, mentor, facilitator, trainer, and popular speaker at national conferences.